Bridge-Builders is a marketing name of The Pocket Testament League in the UK. We are an Evangelical Christian organisation dedicated to helping Christians share their faith.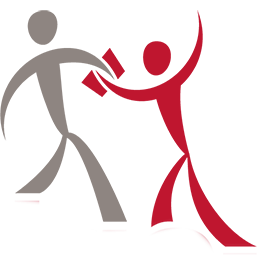 Since 1893, The Pocket Testament League has motivated Christians to read, carry, and share the Word of God. The Pocket Testament League provides resources to help believers develop a lifestyle of biblical discipline and personal evangelism.
Our members have shared more than 110 million Gospels during the history of this Christian outreach ministry, forever changing millions of lives around the world.
Our vision is to recruit 100,000 volunteer members to pledge to read the Bible daily, to carry a Gospel of John in a dedicated pocket (backpack, purse, jacket, etc) everywhere they go, and to wait for God to give them an opportunity to share it.
If only we can get people to read the book [the Bible] for themselves, it will surely lead them to Christ.

– Charles Alexander
Sparked by the vision of a young girl named Helen Cadbury in 1863, who simply wanted to share her faith with her friends, The Pocket Testament League has reached and equipped thousands of Christians to share their faith, one to one.
The same vision to see lost souls come to Christ still drives the Bridge-Builders' ministry today. Learn more about our history.
Bridge-Builders itself only works in the UK and because of copyright restrictions our materials can't be sent outside of the UK. However, we have sister organisations in other countries including Australia, Thailand, India, Germany, Spain, Portugal, Canada and the USA. Learn more about our sister organisations
Bridge-Builders is a business name of The Pocket Testament League Ltd., a company limited by guarantee, registered in England no. 1461289. We are a registered charity (no. 281910). We are administered by a Board of Trustees who meet quarterly.
Frequently Asked Questions
How do I get involved?
You can get involved with this movement in several ways. First, join the movement and subscribe to our weekly emails and connect with other Christians. Then, order pocket-sized gospels to share with others. And finally, pray and donate so that other Christians can be equipped with Gospel sharing tools.
"Bridge-Builders" or "Pocket Testament League"?
Both! But to be precise, Bridge-Builders is the business name of The Pocket Testament League Ltd., a company limited by guarantee, registered in England no. 1461289. Reg. charity no: 281910.
We adopted the name Bridge-Builders in 2004 to reflect our desire to help Christians to build bridges as they connect with friends, family and neighbours, to share the good news of Jesus Christ.
How can you give gospels away at such a low cost?
Our ministry is made possible by gifts from individuals, churches, trusts, and legacies. For over a century, Bridge-Builders has depended on donations and legacies to enable registered members of Bridge-Builders to obtain gospels to give away. Join with us in praying that God will continue to provide resources to cover the cost of this ministry, including the cost of printing the booklets, making it possible for us to keep giving gospels away gospels. Joining Bridge-Builders is completely free, and we simply suggest donations towards printing costs for the gospels themselves.
Can we order large numbers of booklets for special outreach events?
Yes. Many churches and organisations use our gospels and seasonal booklets for outreach events. We cannot sell the gospels because of copyright restrictions, but we do ask for help in covering the cost of bulk orders. We therefore suggest appropriate donations (see the tables on the order page).
Contact us through the contact form below to discuss your needs with us.
Can I sell the gospels?
No. Our gospels are provided free of charge and cannot be sold. Our licensing agreements do not allow these gospels to be sold at any time.
What gospels do you offer?
We currently provide John's gospel in the New International Version (NIV), under the title 
Love is the Bridge
 and Mark's Gospel in the New Living Translation (NLT), under the title 
The Key to Life
. (Mark is also available in large print.)
As well as these full gospels, we also produce shorter seasonal booklets (Christmas Journeys, and The Story of Easter) based on selections from the gospel texts.
[contact-form-7 404 "Not Found"]